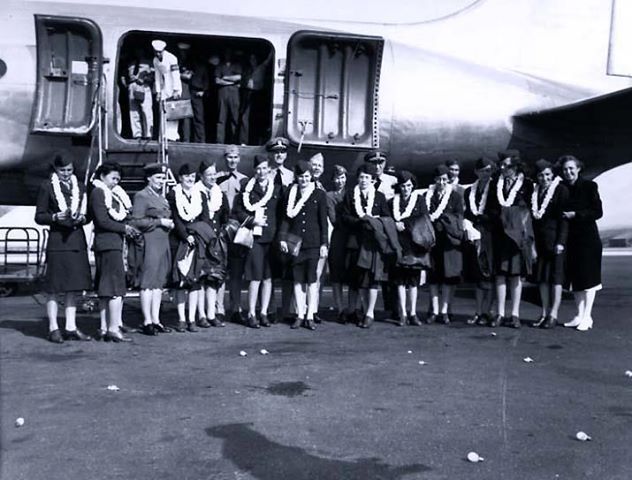 Navy Nurse Ex-Prisoners of War beside aircraft which brought them from the Southwest Pacific to Naval Air Station, Honolulu, then Territory of Hawaii, early March 1945.
Pictured (left to right): Mary Chapman; Basilia Stewart; not identified; Edwina Todd; Susie Pitcher; Dorothy Still (Terrill); Mary Rose Harrington; Captain Camerer (to rear); Laura Mae Cobb; Dr Pollock (to rear); Margaret Nash; Eldene Paige; Goldie O Haver; Bertha Evans; and Helen Gorzelanski. The others are not identified.
Photograph and Caption courtesy of Lieutenant Dorothy Still Danner, NC, USN. NHHC Photograph Collection, NH 94952.